Our consulting services help our customers to increase efficiency, reduce risks, meet legal or regulatory requirements, achieve optimal allocation of human and financial resources.
In a dynamic environment, with continuing challenges and high competitiveness, optimal use of information technology is imperative. We have over 12 years of experience in consulting, over 200 projects successfully completed. More than 50 major companies have chosen our services. Our broad experience recommends as an important partner in solving management issues and for implementation of information technologies.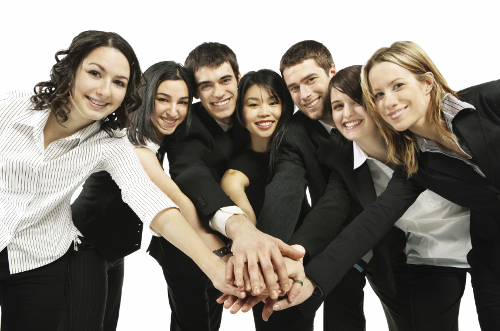 IT Strategy, Processes and Architecture IT strategy development and alignment with industry-specific trends, business objectives and culture. Definition and optimization of business processes and IT architecture system.
Management System Implementation A quality management system built on a deep understanding and defining business processes to generate value is the best tool that a company can adopt to increase the quality of products / services, customer perception and market share, to identify any opportunities for improvement. In an environment with fierce competition, every company should re-engineer its quality management system to respond effectively to market demands. We offer complete services for developing and implementation of Information Security Management Systems (ISMS) based on the series of standards ISO 27000, certification services of ISMS in accordance with ISO 27001 in partnership with accreditation bodies, Systems Management Services (SMS) based on ISO 20000 and quality management system in accordance with ISO 9001.
Project Management Implementation of information systems requires good coordination of various technical skills, managerial and operational. Our staff with experience in highly complex projects, provide project manager function, contributing significantly to the successful implementation of the information system.
Business Continuity Planning (BCP) / Disaster Recovery Planning (DRP) The Business Continuity Plan (BCP) contains all administrative measures that an organization has to run to avoid business interruption in case of a disaster. Using a methodology in accordance with best practices, experience and a good knowledge of business processes, our specialists are able to develop and implement a management process that meets priorities continuity management. The Disaster Recovery Plan (DRP) is a component of the BCP that defines strategy and stages of restoration resources affected by a disaster.
ERP Selection and Implementation We analyze the company's objectives, define the functional capabilities and we design the information system architecture. We select the applications that respond best to management expectations, and we evaluate the suppliers able to ensure a successful implementation. During implementation we remain proactively involved in the project team doing project management and monitoring how the implementation complies with the specifications.
Training The courses developed by our professionals are based on extensive practical experience and a good knowledge of best standards and methodologies.
On top of IT experience and specialization that are the cornerstones of our services, we have economic, legal and a good knowledge of our customers' industries.