Infologica offers among the most appreciated services of IT audit in Romania, with over 12 years experience in auditing information systems. Our staff is certified by ISACA as information systems auditors (CISA).
Understanding that we have about business processes, industry-specific experience with banking systems, financial accounting systems, billing systems and electronic archiving enables us to provide the support required by the management to solve operational issues.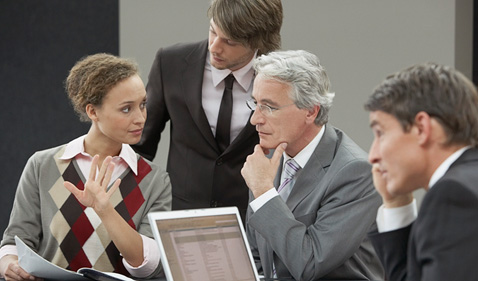 Information Systems Regulatory Audit Regulatory audit provides an independent view expressed by a person certified as Information Systems Auditor (CISA) on how the legal / regulatory requirements are met. This audit is required by the industry regulatory authorities to authorize the functioning of a computer system, or even to authorize a business to run.
Information Security Audit Security is an essential component of a computer system and of an organization, in general. Information system security audits check the configuration of operating systems, databases, applications, and the security infrastructure to evaluate the capabilities for data protection. Techniques include vulnerability assessments and penetration tests to determine exactly how the organization is exposed.
Software Capabilities Assessment The use of informational technology can provide an important competitive advantage, rising the quality of services to the highest standards and increasing the employees satisfaction. This goal is a continuous challenge for management. The assessment made on premises by our experienced personnel can provide the input for an efficient development of IT capabilities.
IT Strategy and Processes Evaluation Establishing an IT strategy is important for a correct allocation of financial and human resources. We analyze the strategy and business objectives to develop the strategic plan for developing the system and the processes needed to allow implementation of the strategic plan.
Information Security Management Systems Evaluation (ISMS) Security is an ongoing process and to achieve its objectives must be documented, monitored and improved. We evaluate the security organization, the security policies developed to meet the control objectives, the procedures and mechanisms implemented to maintain the information security risk at an acceptable level as defined by business and best practices.
For our continuous contribution to the development of audit practice, the Information Systems Audit and Control Association has awarded us with ISACA - Certificate of Appreciation. We have contributed to the development of CISA Review Manual and we developed questions for CISA and CGEIT exams.