History
Infologica has been founded in 2004 by Florin Iliescu in 2004, a programmer, computer engineer, information systems consultant and auditor. Florin had graduated Computer Science at University Politehnica of Bucharest. Florin has a Master in Computer Systems Architecture and he is Certified as Information Systems Auditor (CISA) and is Certified as Information Systems Security Specialist (CISSP).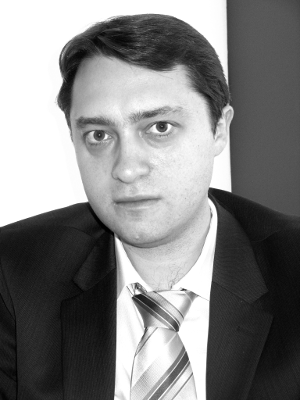 Credentials
Our portfolio has been grown each year due to our professional recognition and the quality of services delivered. Over 50 large enterprises has chosen Infologica and we are gratefull for selecting us as preferred provider for information systems audit and consulting. More than 100 projects finalized with success is the driving force of or development as independent professional services provider.
Internet Banking Audit Infologica has a long tradition in conducting audits for the approval of remote payment instruments such as Internet Banking or Mobile Banking. We were among the first companies providing such services, since 2004 when the mandatory audit with CISA certified personnel was introduced by the Ministry of Communications and Information Technology (MCIT), the current Ministry of Communications and Information Society(MCTI), currently Minister of Communications and Information Society (MCSI).
Penetration Testing / Ethical Hacking We are among the few companies in the industry having the ability to perform security tests on systems using the same practices as the ones used by hackers. Our experience as system administrators, programmers and the technical knowledge acquired over 20 years of practice allow us to offer IT penetration testing / ethical hacking services at a very high standard.
Enterprise Resource Planning (ERP) Implementation Major companies have chosen Infologica for our the expertise to optimize their business processes and to formulate functional specifications for the integrated information system. We are able to provide an independent vision that responds objectively to the interests and strategic objectives of the company.
Functional Evaluation of Core Banking Systems Our staff has been involved in the largest core banking software implementations in Romania. We have a good knowledge of the architecture of a core banking system and we have helped financial and banking institutions from Romania to evaluate functional deficiencies of their Core Banking system, to define strategies for the automation of banking processes and to identify the best solutions to increase customer satisfaction, level of control and the operational efficiency.
Technical Certification of the Participants to Electronic Payment System (SEP) Infologica has the logest tradition in performing the audits for technical certification of the participants to the electronic payment system (SEP) administered by Transfond, the first audit of this kind being done in 2005 when this service has been launched. We are proud that STFD TRANSFOND SA has selected Infologica to audit the data center uses by the electronic archival system e-Arhiv@.
Quality and Warranty
We exercise out profession with due care. We have adopted quality management system based on ISO 9001 information security management system in line with ISO 27001. Companies that have chosen Infologica to meet all regulatory requirements issued by the National Bank of Romania, the Ministry of Communication and Information Technology and the Ministry of Finance, have appreciated the added value provided by our IT audit services and the proposed solutions to improve their activity. We want to be a reliable partner for all the organizations that are concerned to use better of IT resources, to reduce the specific risks related with the usage of information technology or to increase operational efficiency through an independent service, objective and implementation of the best standards and practices of management and security IT.
Team Our team of computers engineers, telecommunications engineers, graduates of master's programs in architecture of computing systems and information security are able to understand the business processes, operational risks and financial objectives of a company and have good experience in the telecommunications industry, public utilities finance & banking, capital markets, insurance, etc .. Our staff hold internationally recognized certifications in information security and systems auditing.


Standards and Tools We use the best methodologies, standards and tools meant to guarantee the quality of the services provided. We stand by every customer with recommendations and solutions designed to increase the security and control, optimize workflow, increase performance by using the best technology.